Training
At PDS, our students train using live software in real-world situations. They learn the software within the context of day-to-day problems, not from a technical writer's script. Our instructors use a hands-on, interactive model that stresses personal communication and builds a relationship between trainer and trainee.
What our customers say...
Recruiter, Penn United Technology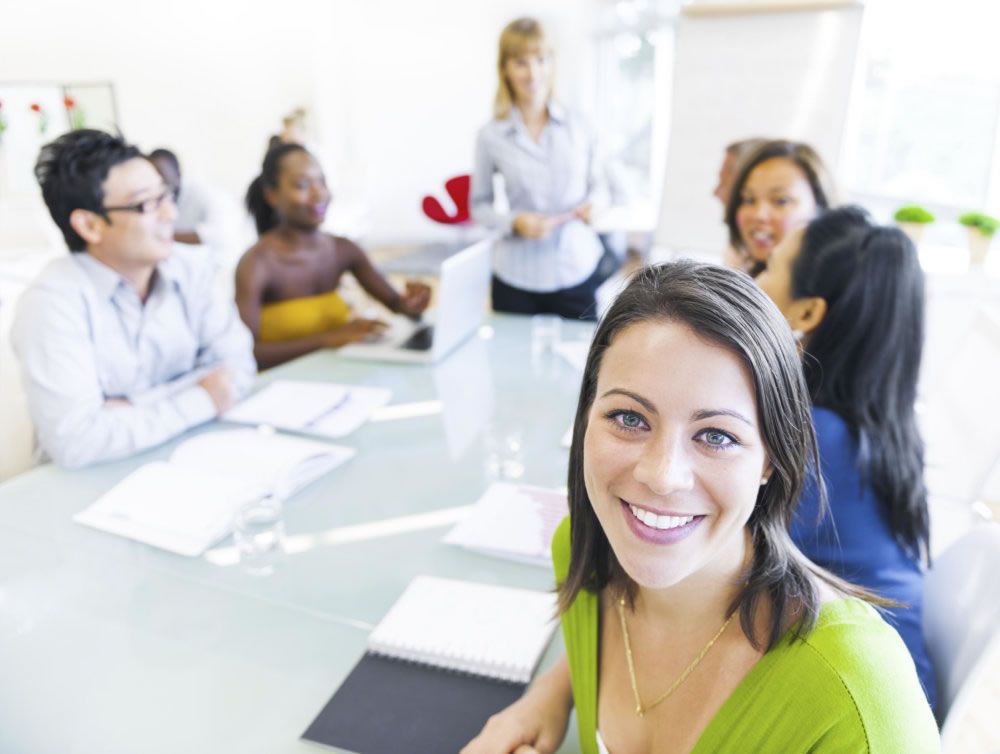 Human Resources
In this 16-hour course, attendees will learn the key concepts incorporated into Vista HRMS to make it a powerful HR tool. Attendees will become familiar with personnel pages and learn how to define organizational and other setup tables. Performing status changes, generating HR reports, running HR processes, navigating through Employee Self-Service, and understanding workflow are objectives of this course. This course is a pre-requisite to both Payroll and Benefits & Leave Accrual Training.
Benefits and Leave Accrual

In this 16-hour course, attendees will learn the key concepts incorporated into Vista HRMS to make it a powerful benefits management tool.
A review of Benefits structure, eligibility, and plan setup will be followed by an examination of how benefits are elected or declined both using the Enrollment Wizard as well as the benefits maintenance pages. Trainees will see how Vista HRMS will activate and deactivate employees based on data changes in their employee records and will learn how to run benefits processing to affect the change.
Attendees will also review the setup and maintenance of leave accrual information. Additionally, pension, general ledger, and tax-deferred allocations processing will be covered.




Payroll Processing

In this 16-hour course, attendees will learn the key concepts necessary to effectively manage and process payroll information. Attendees will become familiar with employee pages containing payroll information and learn to set up Vista HRMS tables to meet their payroll needs. Earnings calculations, fringe processing, and handling deductions will all be covered.
Time entry and time setup, payroll tax information, direct deposits, and general ledger information along with processing payrolls and special payroll transactions will be reviewed in depth.
Attendees will also learn how to generate different phases of payroll, run reports, and create special transactions, such as reversals and voids.


Crystal Reports

This 16-hour course introduces attendees to Crystal Reports software, and covers topics needed to develop custom Vista HRMS reports using this application.
Following a review of PDS tables, views, and security, the course will focus on grouping and summarizing data, developing complex formulas, and setting report parameters using the Crystal Reports with Vista HRMS. Attendees will also learn to enhance reports with charts and graphics.
Incorporating Crystal Reports into Vista Applications will be the last topic prior to providing the opportunity for participants to build their own reports – unique to their organization's needs.


Technical Administration

This 32-hour course is a technical approach to the Vista HRMS. Class participants will gain a technical understanding of the system for effective system administration.
Topics include detailed overviews of servers, databases, and a full presentation of PDS Enterprise Server including detailed examples of all job types, technical aspects of Vista HRMS security, the Vista HRMS Administration application, and techniques for getting the most out of Vista HRMS.


Vista EasyAsk

In this 4-hour course, attendees will learn to perform ad hoc queries of the Vista HRMS database within the Vista HRMS web browser.
Participants will build queries in all three EasyAsk Dictionaries ─ Employee, Applicant and Organizational ─ and will become familiar with sample questions and be able to modify them.
Participants will familiarize themselves with the Query Builder and Vista HRMS Dictionary views to assist in queries. Participants will learn to change the result and feedback options.


Recruiting

In this 24-hour course, attendees will learn how to setup the Vista HRMS Recruiting application to work for them. This powerful toolset will be examined from the perspectives of the applicant, employee, recruiter and HR management. We have also included some tips, tricks and best practices to help you get the most out of the Recruiting application and the External Applicants site.